Traveling Safely as We Move Toward a Post-Covid World
Traveling Safely as We Move Toward a Post-Covid World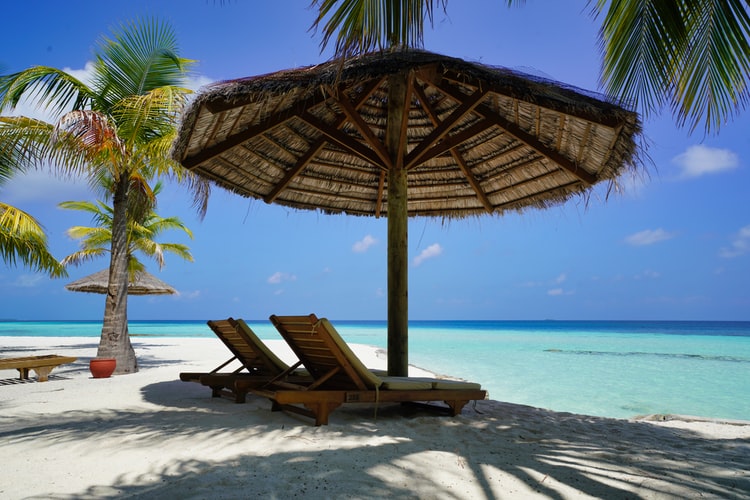 Vaccinations are rolling out in earnest, with the current administration promising to have 70% of adults at least partially vaccinated by the Fourth of July. While we may never achieve herd immunity, scientists are hopeful that in future years, Covid-19 will behave more like the flu or cold, infecting a smaller portion of the population because so many people have received their vaccines. 
But regardless of what the future holds, the present is uplifting. Many countries are lifting travel bans on US citizens, and locations like restaurants are beginning to reopen across the world. For many people, it's the first time in over a year that traveling or vacationing has seemed like a real possibility. 
Fun Travel Destinations Opening Up
One reason vacations haven't been an option is that there simply hasn't been anywhere to go. Many countries closed their borders to the United States during the course of the global pandemic. Within US borders, there were massive closures that made traveling next to impossible. 
With the vaccination rollouts all over the world, many hot vacation destinations are opening up. Some great vacation locales this year include: 
France

Spain

Egypt

Italy

Greece

Mexico

Jamaica

Kenya

The Bahamas
If you have a specific travel destination in mind, you can also check out country-specific travel guidelines.
Precautions to Take While Traveling
Although many parts of the world are opening for vacations, when it comes to the pandemic, we're not out of the woods yet. It's still important to take certain precautions, especially if you'll be traveling outside your home state. Here are some basic precautions you can take to protect yourself and others while planning your first vacation after Covid-19. 
Invest in Travelers Insurance
Although travelers insurance is optional, in the current global climate, it's highly recommended. If an outbreak occurs, travel restrictions could be reinstated. You don't want to lose any money you invest in a vacation, so be safe this year by purchasing insurance on your vacation. 
Review Guidelines Before You Go
No two locations are handling the pandemic the same way. Depending on your vacation destination, you may or may not encounter mask mandates, curfews, testing requirements, or quarantine requirements. Before you travel, it's important that you review both guidelines for visiting your vacation destination as well as your home state's guidelines for returning from that particular location. 
Guidelines are continually changing as more people are vaccinated and changes with the pandemic occur. Review guidelines once before you book your trip, once the week before you travel, and once the day before you travel. Doing so will help you be prepared for any travel limitations or restrictions. 
Maintain a Respectful Distance from Others
Everyone is in a different place when it comes to the idea of social distancing. But whether you're vaccinated or not, the truth is that living through a pandemic has changed how many people view social interactions. For example, there are predictions that some Americans may continue to wear masks even after the pandemic ends, and many health professionals are arguing for the eradication of the handshake as a daily ritual. 
Regardless of where you are on this spectrum, the truth is that the pandemic has highlighted the risks of close contact with people in a new way. Many people remain wary of close contact with others. This means that the new standard of politeness calls for some level of social distancing, even if the establishment you're in doesn't directly state that you have to stay six feet apart from others. 
Basically, if you're around people outside of your normal social circle, it's a good idea to keep your distance. Whether or not it's medically necessary, it shows respect and empathy to the people around you. 
Enjoy Outdoor Activities as Much as Possible
The CDC has a list of activities for vaccinated and unvaccinated people, which ranges from safe risk levels to less safe risk levels. Although recommended activities vary based on whether or not you're vaccinated, one unifying factor is that outdoor activities continue to be more safe than indoor activities. 
This means that for safest travels, planning more outdoor excursions than indoor excursions can help you stay healthy. Some ideas for incorporating outdoor activities into your vacation without limiting your experience include: 
Choosing restaurants with outdoor seating when possible

Bringing a

portable travel scooter

so you can participate in a walking tour rather than a bus tour

Choosing outdoor excursions when possible
When you do choose indoor activities during your vacation, try to pick places that allow for social distancing or are limiting the number of people who can participate at a time. 
Mobility-Friendly Activities to Try This Summer
When you struggle with poor mobility, it can be tempting to limit yourself to indoor activities that you know won't require a lot of movement. But with the CDC continuing to recommend spending time outside rather than inside, 2021 is a great year to get creative with the excursions you choose to participate in. Here are just a few ideas of fun things you can do on your summer vacation, even if you have limited mobility. 
Water-Based Activities
Activities that would be impossible on land become much easier in the water. In fact, moving in water can not only be more comfortable than moving on land, but it may help you improve strength and flexibility, which can help with your long-term mobility. There's no time like 2021 to try water-based excursions like: 
Snorkeling

Swimming with Dolphins

Meeting Stingrays

Lounging at a Public Pool
Parasailing
Parasailing is an activity where you are strapped into a harness that's tied to a canopy wing. A boat begins to ride, and the canopy wing lifts you into the air and allows you to peacefully drift while enjoying the view around you.
While many people believe that parasailing is a thrill ride, it's actually much slower and more peaceful than you might expect. You can enjoy a birds' eye view of the world around you, secure in the knowledge that your harness is doing the hard work of keeping you in place. 
Outdoor Amenities
Many outdoor amenities are designed to be accessible even if you're in a wheelchair or mobility scooter. This includes things like: 
Botanical Gardens

Zoos

Boardwalks

Walking Tours
Call ahead to ensure the location you're looking at can meet your mobility needs. However, you may be surprised by the locations that are available to you. Many parks have even created wheelchair-friendly walking paths, allowing you to just enjoy the local environment. 
Cruising
Many cruise lines are opening for the summer. Cruising provides ample outdoor time as you lounge on the Lido deck or enjoy a drink at a topside bar. 
Most cruise lines allow mobility scooters on board and have wide hallways and elevators to accommodate people with mobility accommodations. However, it's always a good idea to confirm that your mobility scooter can come on the ship with you when you book your cruise. 
Boating Activities
If you have poor balance or stamina but still have some arm strength, you may enjoy paddling excursions like kayaking or canoeing this summer. Just make sure you have an experienced guide if you're kayaking in an area you don't know well. 
Another option is to ride on a boat that someone else is captaining. Sailing and whale watching are both popular excursions for people of all ages and abilities. 
Preparing for Your Post-Covid Vacation
Getting out of the house for the first time since the pandemic hit can be equal parts exciting and nerve-wracking. It's nice to be able to get out and travel again, but it won't feel exactly the same this year as it has in years past. 
The best thing you can do to ensure your vacation goes off without a hitch is be prepared. Bring a travel scooter with a basket or purchase an armrest bag so you can keep items like face masks and hand sanitizer on hand. Stay up to date on regulations in whatever state or country you're in. 
Most importantly, have fun. 2020 was a year of making sacrifices to help the entire world stay as safe as possible. Now that vaccines have arrived and restrictions are being lifted, you can once again begin to focus on doing things that make you happy and living life to the fullest.