Choosing the Best Heavy-Duty Mobility Scooters for Your Lifestyle
Choosing the Best Heavy-Duty Mobility Scooters for Your Lifestyle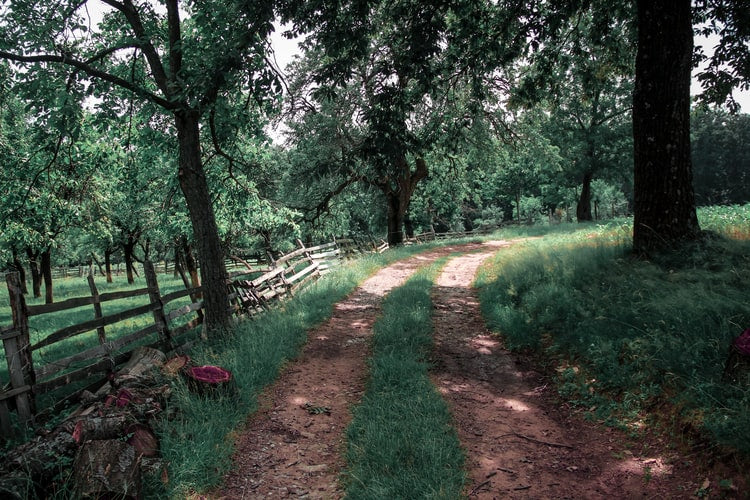 Choosing the best mobility scooter for you has a lot to do with your personal lifestyle. While some people will prefer lightweight scooters they can take with them on vacation, others prefer heavy duty scooters that can withstand the rigors of an active lifestyle. If you belong to that second camp, this post is for you. We'll take you through some of our best heavy duty scooter models to help you choose the best heavy duty mobility scooter for your personal needs. 
Benefits of Heavy Duty Mobility Scooters
Heavy duty mobility scooters, also known as full-size mobility scooters, are both larger and sturdier than compact travel scooters. This offers a number of benefits, especially if you need your scooter on a daily basis. 
For one thing, heavy duty mobility scooters provide more space than compact scooters. If you're planning to spend long periods of time in your scooter, you want a model with a wide, comfortable seat and plenty of legroom. 
Heavy duty scooters can also carry more weight. Whether you're a bariatric patient above standard scooter weight limits, you're hoping to ride with your grandkids on your laps, or you're looking for a scooter that can carry heavy objects around your farm, the increased carrying capacity of heavy duty scooters can be incredibly valuable. 
Finally, heavy duty mobility scooters handle rough terrains better than compact scooters. They may be equipped to travel on roads, gravel, sand, and grass. 
Best All Terrain Mobility Scooters
One of the major reasons to purchase a heavy duty mobility scooter is to take the scooter on different terrains. Whether you're looking to traverse your local golf course, follow your grandkids to the park, or meander down an old country road, all terrain mobility scooters can be a sound investment in living life to its fullest. 
When choosing the best all terrain mobility scooter, you want to look for a scooter with both the safety features and the stability necessary to take you where you need to go. 
Take the Pride Wrangler Scooter, for example. This all terrain vehicle comes equipped with a headlight, hazard lights, and rear backup lights, so you can confidently take it on small back roads or through your retirement community. It also has CTS suspension with adjustable shocks, ensuring a comfortable ride over grass, gravel, and more. 
Best Heavy Duty Mobility Scooters for Bariatric Needs
Bariatric patients have special needs when it comes to choosing a mobility scooter that will work for their needs. 
Stability can be a major concern. The Cobra GT4 is great if you're worried about your balance. This scooter comes with anti-tip wheels to improve your safety and ensure you feel secure as you're getting on and off the scooter. It can carry up to 450 pounds at  a time, and has a wide seat and comfortable arm rests to ensure a smooth, stress-free ride. The Cobra GT4 can also travel an amazing 35 miles on a single charge, allowing it to meet your bariatric needs while also carrying you wherever you need to go throughout the day. 
Another option is the Pride Maxima 4-Wheel Scooter, which has a carrying capacity of up to 500 pounds. Like the Cobra GT4, the Pride Maxima has anti-tip wheels for enhanced stability. It also sports a wide seat, so you can rest comfortably all day long. 
You can also look at the Afiscooter C4 4-Wheel Scooter, which comes with turn signals and side mirrors built into the standard model. If you need to ride a main road for a period of time or see where you're going when you back up, this scooter makes it easy to signal your intention and maintain an awareness of your surroundings. 
Best Heavy Duty Mobility Scooters for Long Distances
One of the potential downsides to buying a heavy duty scooter is that they tend to be heavier than compact scooters. As a result, their battery charge generally doesn't last as long as with lighter scooters, so you often trade the ability to travel long distances for the ability to travel on any terrain. 
There are, however, exceptions to this rule. Some heavy duty scooters have been especially designed to ensure you can get to where you need to go. This is perfect for people who want to trade in their personal vehicle and rely solely on a mobility scooter for their day-to-day travel needs. 
One example is the Merits Silverado, which can travel 37.5 miles on a single charge. Bariatric-friendly, the Silverado can carry up to 450 pounds at a time and has a full suspension system, ensuring any rider has a smooth, comfortable trip. The Silverado also has a beautiful, sporty design, so you can feel confident taking this scooter wherever you need to go. 
Another great distance choice is the FreeRider FR1. With a weight capacity of 400 pounds and a rigid 4-wheel frame, this is a comfortable, stable mobility scooter that can travel up to 36 miles on a single charge. The FreeRider has two front baskets, so it's perfect if you need to head into town and pick up a load of groceries or a few items at the local hardware store. 
Best Heavy Duty Mobility Scooters for Comfort
When you're choosing a mobility scooter to be your main source of transportation on a daily basis, comfort is key. 
Try a scooter like the Vita Monster Scooter, which has all the bells and whistles to ensure a comfortable ride. This all-terrain vehicle comes with perks like a free scooter cover and a cup holder bag. It has a sleek, modern style you'll be proud to show off to your friends and family. And since it can travel up to 11 mph and a maximum of 28 miles on a single charge, this comfortable scooter is perfect for riders who enjoy taking walks through the wilderness or who want to be able to ride out to the back of a large property independently. 
Or you could try the Q Runner Fully Enclosed Scooter. Styled to look like a small car, this scooter has windows that roll down and a beautiful sun roof for a warm summer day. But if it's rainy or snowy, you can still enjoy getting out of your house and completing your daily tasks. The enclosed scooter provides protection from the elements, as well as a built-in bluetooth radio so you can kick back and enjoy some tunes. It can travel up to 35 miles and carry up to 550 pounds, ensuring this scooter meets the needs of many different users. 
Great Heavy Duty Mobility Scooters for Sale
Our team decided to invest in mobility scooters because we understand the value of maintaining your independence and mobility for as long as possible. Finding heavy duty mobility scooters for sale is the perfect way to capitalize on your independence. 
Heavy duty scooters allow you to transport items around your property or bring bags home when you're out shopping with your family. They're designed for comfort and durability, ideal for people who want a versatile scooter that can take them anywhere they want to go. 
Rediscover your love for the great outdoors when you invest in a mobility scooter that can take you anywhere, Camp out under the stars, enjoying a picnic you carried out in your build-in storage basket. Or wander down a biking path and discover the beautiful scenery near your home. When you have a heavy duty mobility scooter, the sky is your limit. Pain, joint problems, and mobility concerns can no longer prevent you from enjoying everything this world has to offer.