Why Should You Purchase from an A+ BBB Certified Retailer?
Why Should You Purchase from an A+ BBB Certified Retailer?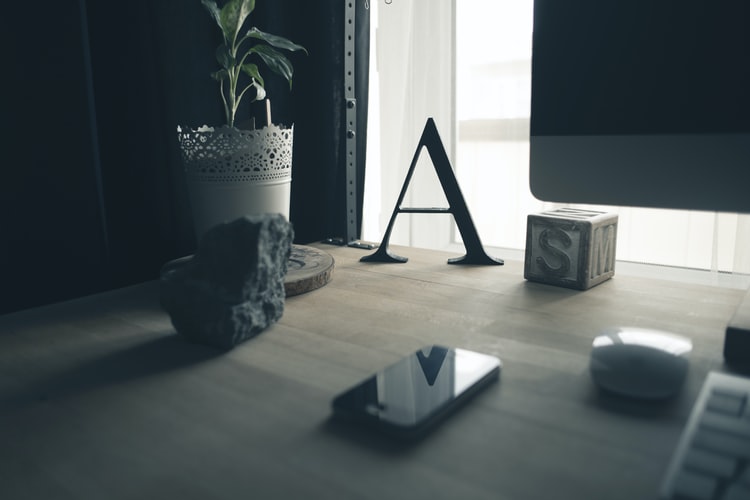 Making a major investment, like buying a power scooter or power wheelchair, is always a nerve-wracking experience. Any time you put a large sum of money toward an item, you want to feel assured that you're investing your money wisely, not throwing it down the drain. 
When you're buying a mobility device, your goal is to invest in a better quality of life. You're investing in the ability to take family vacations, improve your independence, or age gracefully in your own home. Whatever your reason for buying a mobility device, it's legitimate, and you want to be assured that your scooter or wheelchair will be there when you need it. 
Unfortunately, determining whether or not an online retailer is reputable can be difficult. This is especially true if you don't know anyone else with first-person experience with a business. You may find yourself relying on anonymous reviews or comments from strangers on Facebook to determine whether or not you should buy from a business. 
These reviews can sometimes be misleading. For years, scammers have been website spoofing to get information about customers and to convince customers to buy from them. At best, these spoof websites may sell subpar products. At worst, they may steal your credit card information without giving you any product in return. This means that you may find online reviewers calling reputable businesses a "scam," or you may find reviewers calling a business reputable, but you may be scammed if you wind up on a spoofed website instead. 
Luckily, there's another way to know if a website is legitimate. Businesses that have been BBB certified usually keep their certificate of certification right on their website. The certification itself links directly to BBB.org, so you know if a linked certification is legitimate or a spoof. Relying on BBB certifications can help you sort the wheat from the chaff when determining the best business to work with for your online purchases. 
What Does it Mean to Be A+ BBB Certified? 
The Better Business Bureau is an organization dedicated to helping customers find retailers, charities, and other businesses that they can trust. For over a hundred years, this organization has been ranking businesses based on stringent criteria for trustworthiness and fair trade. 
The better business bureau's ratings are based on a number of criteria, including:
The amount of time a business has been around

: Businesses who have been around for longer have had more time to prove their track record, and therefore receive a boon to their BBB scores. 
The type of business:

The better business bureau reduces the ranking for businesses that they believe have questionable business practices or may be in violation of the law. 
Complaints filed against the business:

The better business bureau investigates complaints filed against a business and takes these into consideration when giving their rankings. 
Overall business practices:

Businesses are rewarded with higher BBB ratings when they prove that they have transparent business practices and are honorable in the way they communicate with their customers. 
Licensing and government actions:

BBB looks at what licenses a business has and any government certifications they may have when making their ratings. 
Advertising practices:

Customers can report scams and inaccurate advertisements to the Better Business Bureau. Negative advertisement feedback can lower a company's BBB score. 
The better business bureau gives a company a score from 0-100. To achieve an A+ ranking, a company must have achieved a score of 97 or higher. This elite group of businesses had gone above and beyond to prove that they are high-caliber brands with a track record of trustworthiness and reliability. 
What Are the Benefits of Buying from A+ BBB Certified Retailers? 
There are a number of reasons to choose to shop with an A+ BBB certified retailer. These businesses have committed themselves to keeping the A+ certification seal on their websites, which means they have a high standard for customer service and a proven track record for trustworthy business practices. Here's what you can expect when you choose to work with an A+ BBB certified retailer: 
No Knock-Off Products
One of the key traits the Better Business Bureau looks for when certifying a business is its level of transparency with customers. If a business is taking a knock-off product and trying to pass it off as the real deal, the Better Business Bureau will take note of that, and it will be reflected in the business's overall BBB score. 
This means that when you buy from an A+ BBB certified company, you can feel confident that you're getting the exact product they're advertising or showcasing on their website. There will be no surprises when the product shows up at your house. You'll know the exact brand and specifications of your purchase before you put any money down. 
Dedicated Customer Support
Customer complaints have a major factor on a business's BBB score. For this reason, companies with BBB certifications work hard to provide their customers with high quality service and support.
For example, here at Go Mobility Online, we take pride in offering support to our customers both before and after purchases. Our dedicated after-sale support ensures that if you have any problem with your purchase, the problem gets resolved quickly and painlessly in your favor. 
How Does Go Mobility Online Go Above and Beyond to Address the Needs of Our Customers? 
Go Mobility Online is an A+ BBB certified business. But it's not just our certification that makes us a reputable brand to shop with for all your mobility needs. We go above and beyond to provide everything you need from a business like ours. 
Family-Run Business
Go Mobility is a family-run and operated business. This means that we aren't sucked into corporate policies and business practices. We understand that what matters most to our customers is family and honor, and we bring those priorities to the forefront of our business. 
This people-first point of view means that we see customers not as dollar signs, but as individuals, We're committed to helping you have the support and expert advice you need to make an educated decision that works for your lifestyle. 
High Level of Online Security
We know that it can feel uncomfortable to put your credit card information online. That's why we've enlisted the help of online security measures to protect your personal information. 
We use the highest level of encrypted security technology on our website. This means that any personal details you provide through our site stay just that: personal. 
Still not comfortable giving your information online? We also provide customer service support via telephone, so you can make your purchase directly with an individual rather than on the computer. 
Competitive Pricing Guaranteed
We know that mobility scooters are a major investment. We want to bring mobility into as many homes as possible, so we've made it our mission to bring the prices on scooters down as low as possible. 
How have we done this? For one thing, all the products we offer come directly from the factory. Factory-direct products cut out the middle man, allowing you as the customer to pay the least amount possible. 
We also offer free shipping on everything in our store. You don't have to worry about budgeting for an item and then realizing that it costs twice as much when you try to ship it to your house. Our online-only retail model works because we don't charge extra to put your purchase in your hands. 
Choose Security with A+ BBB Certified Businesses
When you're purchasing an item, like a mobility scooter, that has the power to change your life or the life of someone in your family, you want to get it right the first time. That's why we encourage you to buy from an A+ BBB certified business like Go Mobility Online. Buying from an A+ certified business is like buying from a store your best friend has given two-thumbs-up to. You know that you can trust the business practices and that the company will treat you well, which makes it easier to invest your money while enjoying peace of mind.