How to Stay Safe Shopping Online: 5 Tips to Avoid Scammers
How to Stay Safe Shopping Online: 5 Tips to Avoid Scammers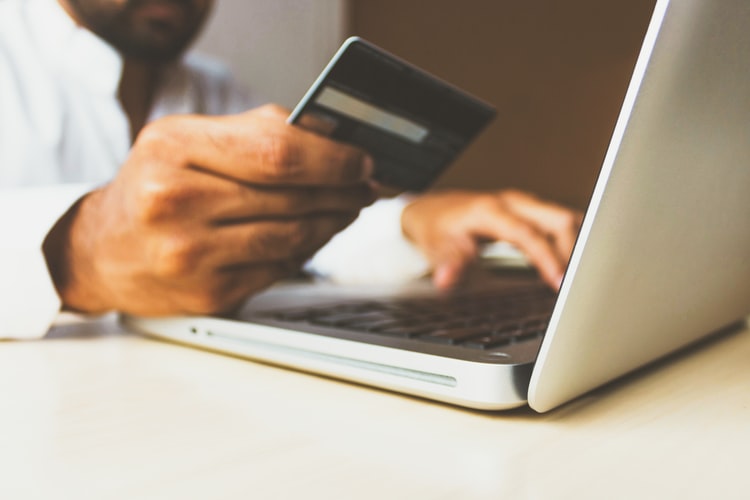 Nearly 70% of Americans shop online, and almost a quarter of all Americans shop online at least once a month. Online shopping is quick and convenient. With a click of your mouse, you can get specialty products that aren't offered at your local superstore. But all that online shopping comes with a major pitfall: scammers. 
Scammers can set up fake Ecommerce websites. They'll use the anonymity of the internet to steal your personal details, including:
Your Name

Your Address

Your Phone Number

Your Credit or Debit Card Information

Your Email Address

Your Social Security Number
Does this mean you should avoid online shopping completely? 
Not at all! It just means that you need to be careful when you shop online. In this guide, we'll go over 5 tips you can rely on to avoid scammers and enjoy safe and secure online shopping!   
#1: Shop from Trusted Sources 
Safe buying online starts with trusting the stores you're shopping from. Obviously, some sources gain trust on name recognition alone. If you've shopped the physical version of the store before, you can feel pretty confident about their online presence. 
But even when you're shopping from a brand you know and trust, there are a few steps you should take to validate their authenticity. Scammers have been known to duplicate real online stores and make their websites look official just to get your information. 
These scams rarely have much staying power. The real owner of the brand usually works to shut the scammers down as soon as they hear about them. But you don't want to be one of the shoppers who gets scammed in the meantime. 
Some ways to verify that you're shopping from whom you think you're shopping from include: 
Check the URL:

Although scammers can duplicate storefronts, they can't duplicate URLs exactly. They may get around this by slightly misspelling the name of the brand in the URL or by adding in extra punctuation. 
Ensure a Secure Connection:

Check for a little padlock symbol next to the URL, which verifies that the site you're shopping on has a secure connection.
Call the Store:

If you're unsure, try calling the physical store and asking for their website address.  
#2: Authenticate New-to-You Stores
You won't always directly recognize the name of a store when you're shopping online. Some stores, like GoMobility, don't have physical store locations. 
Some ECommerce-exclusive retailers are very reputable. But to separate the wheat from the chaff, you have to take extra precautions when a store is new to you.  
BBB Rating

: The Better Business Bureau rates online stores. They verify contact information and check for major complaints. An

A+ BBB rating

generally means you can trust the business. 
Reviews:

Reviews of a store can let you know about their customer service, return policies, and other red flags. Check reviews both on and off the website. Scammers won't publish negative reviews on their sites, but you can still find them on Yelp or on personal blogs. 
Contact Information:

Real businesses want you to be able to reach out if you have a problem. If you can't readily find

contact information

for a store or an

About Page

telling the company's story, steer clear! 
#3: Beware Offers That Seem Too Good to Be True
Scammers use targeted ads through sites like Facebook to promote amazing "sales" and "specials" that reel people in. If an offer seems too good to be true, it probably is. 
Double-check low-ball prices against major competitors in the field. It's one thing to shop for sales, but if someone is offering a $1,700 Lift Chair for $200, you can pretty much assume it's a scam. 
Always check and double-check major sales when you see them online. If companies are really having huge sales, they'll advertise those sales in multiple locations. Check the company's Facebook page, any other social media accounts, and their home page for sale information. If you're still not sure, give them a call. Real companies will be happy to discuss their sales with you. By calling their number, you can ensure you know who you're working with. 
#4: Protect Your Personal Information
Even when you've taken all the steps necessary to verify a store's online presence, you should also take steps to protect your personal information. 
Don't Overshare:

Online stores need some information, including your credit card number and your shipping address, to work with you. But they definitely

don't

need your social security number, your email password, or the answers to your bank security questions. If you're checking out and they start asking you to over-share your personal information, walk away! 

Use Credit Cards Online

: Use your credit card rather than your debit card when you're shopping online. This ensures online scammers can't take you for every penny in your bank account. Major credit card companies are set up so that you can cancel erroneous charges. Debit cards work differently, and you may be liable for purchases made with a scammed debit card. 

Create Strong Passwords

: Strong Passwords keep hackers from getting into your accounts. Never use just one word for a Password. Instead, go for a phrase or a random set of characters. Use a mix of capital and lowercase letters, numbers, and special characters like ampersands or hyphens in every password. 

Protect Your Passwords

: Don't give your Passwords out to companies, and don't write them down, either. Password managers like

LastPass

allow you to keep track of multiple complex passwords. You can make your passwords secure without writing them down. The only password you have to remember is your LastPass password; it keeps track of the rest in a secure way. 
#5: Check Bank Statements Regularly
Even the most diligent online shoppers can make a mistake. Check your credit card statements regularly so that you can catch faulty charges as soon as they show up on your account. 
There are a number of reasons you might have unauthorized charges on your credit card. Online scammers are just one of many reasons unauthorized charges show up. Other unauthorized charges come from:
Credit Card Theft:

You don't have to lose your wallet to have your card stolen. There are a number of ways thieves may get your information, including watching you use your credit card or using credit card skimmers. Once they have your information, they can sell it online to the highest bidder. 

Clerical Errors:

Human errors happen. If a clerk means to type in a 10 and they type a 100 instead, you can get charged too much for an item without knowing it. 

Scammy Business Practices:

Some businesses will get information from you once and then will use that information to sign you up for a monthly "subscription" plan without your knowledge. They may have hidden this practice in the small print or failed to mention it at all. Looking at your statement each month is often the only way to realize this is happening. 
Regardless of why it happened, credit card companies are required to give you 60 days to report the charge. Some companies may give you more time. They may prefer to keep you on as a customer than alienate you by denying your claim. But after 60 days, all bets are off. They may or may not choose to reimburse you. Within the 60 day window, you can expect a fairly seamless reimbursement. 
If you do notice a faulty charge on your credit card, call the creditor immediately. They'll walk you through your statement, allowing you to report which charges you made and which were faulty. Typically, they will cancel your credit card and issue you a new card with a new number. This is another reason to deal with credit cards rather than debit cards online; no one wants to be days without access to their debit account! 
Safe Shopping Online is About Doing Your Homework
Shopping online shouldn't be a scary experience, but you should be cautious! Just like with anything else, taking safety precautions can protect you in case something happens. 
You wouldn't ride in a car without wearing a seatbelt, and you shouldn't shop online without doing some research. A few extra minutes before you shop can save you hours of frustration and a lot of money. 
If you're ever in doubt, call the company you're shopping with. Honorable ECommerce businesses want what's best for their customers. This means they'll never turn down a phone call to confirm their URL or to explain why they're requesting certain information. 
And if you do encounter a scammer, feel free to
report the scam
to the Federal Trade Commission. This can help them shut down the scammers and prevent others from being victims of fraud. Because when it comes to staying safe online, it takes each and every one of us to make it happen!