Do I Need a Bath Lift? Bath Lift Benefits & What You Need to Know
Do I Need a Bath Lift? Bath Lift Benefits & What You Need to Know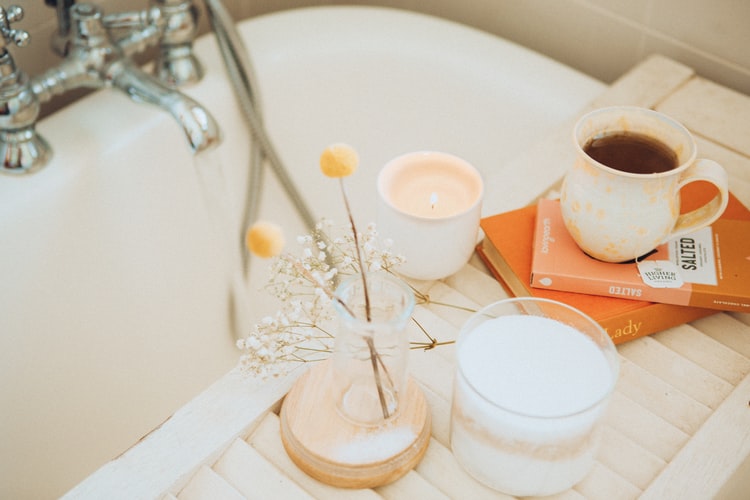 Getting in and out of the tub can be dangerous, especially when your mobility isn't what it used to be. A recent CDC study showed that one third of bathroom injuries in adults 65 and older resulted in fractures. Bathroom safety measures, including slip-resistant mats and bars to hold getting in and out of the tub, can help. But at a certain point, investing in a bath lift may be the best way to safely enjoy baths. 
Whether you're considering bathtub lifts for seniors or for people with disabilities, such as spinal cord injuries or ALS, we can help you consider whether it's time to invest in a bath lift and what you need to know about operating one safely. 
How Do Bath Lifts Work? 
Although there are different kinds of tub lifts, the majority of today's electric bath lifts operate by providing a seat for your bath that can lift up and down. 
Generally, you need to get onto a bath lift either by stepping into the bath and sitting on the lift in its raised position or by transferring from a wheelchair to the bath lift. 
Once you're firmly seated on the bath lift, you can lower it — and yourself — into the tub. Some bath lifts also allow you to recline your seat for further comfort so you can truly relax while bathing. 
Who Can Benefit from Tub Lifts? 
Anyone who enjoys taking a bath but struggles getting in and out of the tub may benefit from a bath lift. Although we commonly see bath lifts being used by senior citizens, they can also be beneficial to those with degenerative conditions like ALS, spinal cord injuries, and other special needs. 
Bathtub lifts aren't just beneficial to those who need help getting in and out of the tub. They're also beneficial to loved ones and caregivers, especially those who have not been provided advanced training on how to safely transport someone into and out of a bath. Not only can a tub lift help you retain your independence, but it can also prevent accidental injuries to you and your caregivers as a result of improper transfers. 
What Are Some Signs You May Be Ready for a Bath Lift?
Although some people who use bath lift chairs have no leg mobility, many people who invest in a Bellavita Bath Lift have mobility but are concerned about their safety when getting into and out of the tub. Even if you can still walk and get around your home, it may be time to invest in a bath lift if: 
You Live Alone:

One safety concern for senior citizens who live alone is that you could fall and it would take time for someone to know to help you out. A

Drive Medical Bellavita Bath Lift

can prevent bathroom injuries so you can continue to enjoy your independence safely. 
You Take Medications That Make You Dizzy:

Certain medications can cause dizziness as a side effect. This may be more acutely felt when getting into or out of a tub because of a

vasovagal response

your body may have to changing positions (from standing to sitting or vice versa) or to going from cold air to hot water.  
You Have Joint Pain:

Baths are supposed to be relaxing, which can't happen if it hurts your knees and wrists to get out of the tub when you're done. If joint pain prevents you from soaking in a bath, it might be time to invest in a bath lift. The lift will put less strain on your joints and allow you to soak up the benefits of your bath (literally!).
You Currently Request Help in the Tub:

If you're already requesting help getting in and out of the tub, it's time for a bath lift. This not only allows you to retain your independence, but it's also safer for you and your loved ones than relying on them to directly support you in and out of the tub. 
You Can Safely Operate a Bath Lift:

Bath lifts are designed to give their users independence. The flipside of this is that users have to be able to retain some independence to use them. If you have a risk of forgetting you're in a tub and falling asleep or forgetting how to operate your bath lift, you'll either need a caretaker to help you with your bath lift or you'll need another option for safely cleansing your body. 
Are Electric Bath Seats for Elderly Safe to Use? 
Yes! Electronic bath seats, like the Drive Medical Whisper Ultra Quiet Bath Lift, are completely safe for use in the tub. The best bath lifts on the market are designed with safety in mind, meaning they're waterproof and electrical components are not exposed to your bath water. 
Like with all electronic equipment, it's a good idea to regularly check to ensure your bath lift is still in good condition. However, you can feel confident using electric bath seats and knowing you will be safe. 
What Do You Need to Know Before Buying a Bath Lift? 
Before buying a bath lift, you'll want to measure the size of the tub you plan to use it in. Not all bath lifts are created equally. You want to ensure that the lift you're buying raises at least as high as the walls of your bath so you can transfer easily into and out of the chair lift. 
You'll also want to consider the weight capacity of your bath lift before buying it. 
Check out reviews online using sites like YouTube to see what other people have to say about the bath lift you're considering. They may have insights about the lift's features that you hadn't considered. And, as with any major online purchase, it's important to do your due diligence when shopping online to avoid scammers and keep your personal information safe.  
What to Do When You're Ready to Invest in a Bath Lift? 
Buying your first bath lift can come with mixed emotions, but one of the best parts of buying a bath lift is regaining your independence. With the help of a bath lift, many people can continue to live at home longer while enjoying bathing, alone, the way they always have. If you're ready to learn more about whether buying a bath lift is the right move for you,
contact our customer service team
today. We'll be happy to walk you through measuring your tub and making the right investment for your life.